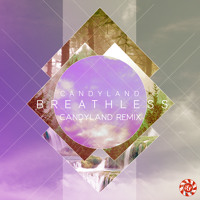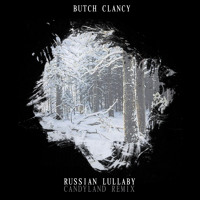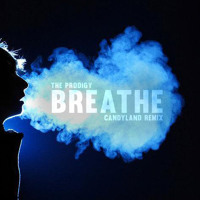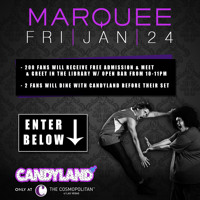 Update after the jump…
If you roll once, you can only go so far, but Candyland decided to go through the Gumdrop Pass and cut the waiting in half.  What a clutch move!  After popping their EDC cherry in Orlando, you must've known that the Santa Barbara natives had big plans in store for 2014.  Well, with three major remixes in five days, these guys obviously aren't playing, and with the caliber of quality of each track, I'm impressed.  In celebration of a headining tour with Kill Paris, entitled "KILLER FRO" and a residency at Marquee in Vegas, 2014 looks to be their year already (and it's only January).  Engineering a refreshingly massive and grimey take on what it means to go "hard in the paint," this brand of dubstep is adaptive, methodical, and poetic – in every way both an assassin and an ex-lover in the form of high volume and large decibels.  The crunks don't stop.  The ratchets are ready, and the booties are already poppin'.
Candyland's "Breathe" remix is basically like an army of fairies, covered in micro-LED's, lighting up the night sky. A lovechild of dubstep, drums, and trap…they exist in the grey area between sugar and spice.  These guys make me see things…  Then, their thumping restructuring of Butch Clancy's "Russian Lullaby" has the walls shaking with the sheer deafening volume of bass, ensuring a few noise complaints are guaranteed to be headed our way.  Not to mention that second drop and the drop-outs.  (Wait for it.)  Which leaves the guiltiest pleasure of them all, this remix of the festival/club anthem "Outta Your Mind" has just enough new school vibe under the size and weight of bass and sub bass layers to do some serious damage.  Eastern feel with that filthy/naughty/bad side.  Leggo. GET 'EM.
The Prodigy – Breathe (Candyland Remix)

Butch Clancy – Russian Lullaby (Candyland Remix)

Lil Jon – Outta My Mind (Candyland's OG Marquee Remix)

UPDATE:  These guys just don't quit.  Adding another to the collection with that "OG" feel that is their strength and means to the "Trill-dom."  With funky syncopated drums and a tambourine solo that will make your knees weak, the bass will flip-turn you upside down (to quote Will).  Grab all these free goodies while they last.  You support great artists, and they support you right back…on the DL…with treats, goodies, and sometimes, free music.  ;P