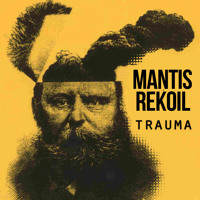 Symptom(s):  Mushy Brain, Blurred Vision
Likely Cause:  Blunt Force Bass Trauma
Possible scenario:  When a master filth slayer like Rekoil teams up with the gods of the late night dirty scene Mantis, the end result is heavy bass lines, laying down offensive nastiness.  You better hope ObamaCare comes through because your medical bills are about to skyrocket.  Treatment:  Play "Trauma" on repeat at high volumes until persisting high-pitched ringing remains in your ear for days (preferably weeks).
Average time to recovery:  Never.