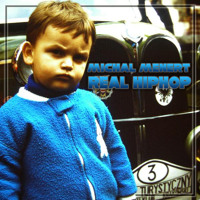 Hip Hop 101 taught by Professor Michal Menert. First test: Identify the tracks from which each lyric is taken.
1) "I let my tape rock till my tape pop"
2) "To get up, get up, get up, so cash your checks and get up"
3) "Took another sip of the potion, hit the three-wheel motion"
How'd you do? If you aced it, you know real hip hop. If you didn't, I suggest you take notes and listen to this head-nodding anthem. Embodying everything the PLM label was created for, Michal Menert showcases his skills and demonstrates why he is considered one of the premier hip-hop/electronica fusion artists out. With aggressive vocal samples, deliciously melodic riffs, and a true-to-the-game hip hop beat, Professor Menert teaches everyone real hip hop. As a tribute to reaching 40k fans on Facebook, this track is released as a FREE DL. Oh, and if you live in Denver, be sure to head to Casselman's on Friday night and check out Michal Menert live.  His shows never disappoint.