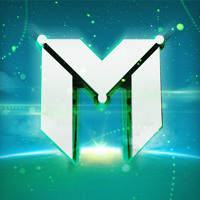 Ladies and Gentlemen, we're back in more ways than one.  With festival season finally underway and after discovering Walking Dead and trying to keep afloat with all this phenomenal new music, THIS track became priority ultra.  Yeah, that's essentially if the CIA found intel that someone guarding POTUS was a ninja assassin.  Yeah, that ultimate ninja level.  I went there.
Bringing an ultimate fire heater, MitiS makes his Bassmonster debut in rager-only style.  The heavy bass will tickle you in unmentionable places, and the synth work is reminiscent of my favorite Flux Pavilion tracks.  I mean, goodness me.
People seem to fall in love with nasty, heavy bass focused around sensual female vocals.  This track will easily become one of your favorites.  If you think back on your favorite dubstep/EDM tracks, I bet you there's one name you'd recognize, know, and love (as we do).  Anna Yvette.  This collaboration between our love and MitiS is absolute nectar, and although this track might not have her breathing on it ;), her voice will lift you up to space.  Look up at the sky at your future home.