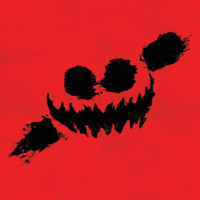 Pick Your Poison. As personal taste is an ever-changing idea, we are constantly at ends over ours. These tracks all got released within 48 hours of each other, and we expected nothing less after Knife Party dropped their newest EP, Haunted House. my, oh my, each one is specifically nasty in its own right. Hitting on various levels of hype, rage, and energy, we have megahits from both the trap and the big room arenas with a little troll alert at the end.  With talent from some of the bigger names in the game (Candyland, CRNKN, Carnage, Victor Niglio, Walden, and Boombox Cartel), don't take your decision lightly, as we were unanimously split (yeah, figure that one out.) But wisdom tells us that when you really can't pick a clear winner, it's important to follow in your predecessors' errors: LET THE PEOPLE DECIDE! What could possibly go wrong?
Knife Party – LRAD (CRNKN Festie Trap Remix)
Knife Party – LRAD (BMBX CRTL "WTF is Festival Trap" Remix)
Knife Party – LRAD (Candyland OG Remix)
Knife Party – LRAD (Walden Bootleg)
TROLL AWARD: Carnage x Victor Niglio Carnival Arena State Fair Remix) – is it bad that we kinda love this one?