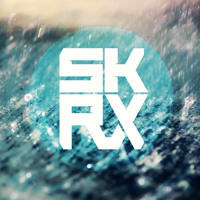 Skrux.  A name that sends chills down my spine.  An expert in the sensational dubstep that deafens the chaos around us, this wunderkind has rendered us speechless time and time again.  At long last, we get to share all of the love with our fam.  Well, what better way to (re-)introduce you to his fantastic brand of wobbles than through the remix competition that had the internet going nuts.  Breaking all the rules, the TWO winners selected are relative newcomers – Seven Day Siege and Arkana.  We were blown away by the original, but these remixers add their own unique style and beauty to an already remarkable track.  Click play, and find out for yourself.  Playing on all of our heartstrings, these producers bring the icy heat to your January evening.  When they climax, you'll be breathing fire.
Original Mix:     GET IT.

Seven Day Siege Remix:     GET IT.

Arkana Remix:     GET IT.

UPDATE: T-Mass comes in with his official remix.  A dark, massive feel to an emotionally gripping track.   The synths and vocal sampling lift and inspire you to incredible heights from which T drops the bass on you in showers of suffocating goodness as you freefall through the sky.  Yeah, this one's dope.  Turn up the bass and ride it out for the night.     GET IT.
LIKE Seven Day Siege
LIKE Arkana