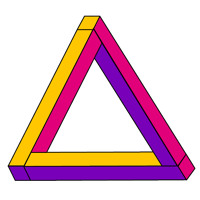 Originally, intended as a remix (sorry, Cy, we saw and fell in love), this track is so beyond beautiful that remix was understandably too rudimentary.  This is happiness in bpm.  Take your pulse and imagine your very essence was a rainbow Icee.  Yeah, running chills throughout your body on a core level.  Medically, you'd definitely go into shock, but for the avid progressive lover, this is heaven.  This track is a glover/raver's fantasy.  From the intelligence collective of Cyrex, Ben Winboim, and Shay Graboys, Three Minds is a project we hope they develop and pursue.  They may be the next big name in progressive.
Oh, and in case this is your first exposure to Cyrex.  You're welcome.
Kill The Noise – Kill The Noise Pt. 1 (Cyrex Remix)Nicki Minaj – Starships (Cyrex Remix) – finally some fire Nicki ♥ GIRLFIRE approvedCyrex – Do You Wanna TrapExactly…versatile and talented.  Go my children…share with the world.